Bold New Girls, in collaboration with The Wishing Star, is presenting…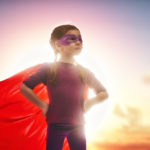 Girl Empowerment Workshops for girls ages 9 – 14. Girls today can feel uncertain, scared, and afraid of all the pressures and changes that accompany girlhood.
These three workshops have been created to address girls' fears and worries and also to empower them to feel confident and strong!
Bullies, Boundaries, and Being Brave: exploring all the aspect of bullying, how to stand up to bullies, and how to take small steps each day towards being more brave.
Saturday, February 25, 10am-1pm
The Pressure to Be Pretty: looking at the social and cultural pressures to focus on looks only and the focus on how girls can love and accpet their bodies and go beyond pretty.
Saturday, March 25, 10am-1pm
Tangled: navigating the issues around social media, screens, peer pressure, and tangled relationships to go from "it's complicated" to being clear and confident.
Saturday, April 22, 10am-1pm
Location:
The Wishing Star, 129 – 3388 Rosemary Heights Crescent, Surrey, BC
Learning Support for Parents Workshop
Also, now introducing a workshop for parents to help understand the fundamentals of learning support.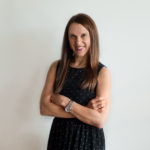 Topics explored include:
Getting focus and attentionMotivating interest and engagement
Cultivating learning habits and learning how to learn
Fostering the love of reading and words
AND MORE…
April 25 at 6:30-8:30pm
Location:
The Wishing Star, 129 – 3388 Rosemary Heights Crescent, Surrey, BC